The garden at Wandsworth base has undergone a makeover in time for the summer sun!  Below are some pictures of the amazing transformation in full bloom, and Jason and Charmaine chilling with a cuppa….
The group at Wandsworth continue to flex their green fingers at the Naturescope centre on Wandsworth Common in partnership with Thrive every Monday.  The group report on their summer planting projects below;
At the project we do everything from planting, weeding, clearing up and cutting the grass.  But it's not all hard work and throughout the summer we take home some lovely produce.  Here is a picture of Liam and Gregory filling the bird feeders.  These feeders are squirrel proof – Gregory was very amused watching the squirrels not getting the bird food!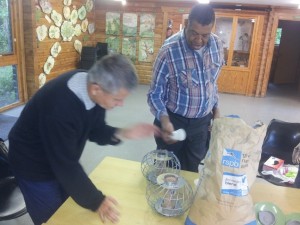 Byron planting peas earlier in the year.  These should be ready in a few weeks to take home;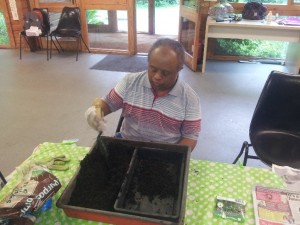 A happy Liam with some of the wonderful produce.  Liam says "I like growing things; beans, strawberries and peas.  I like gardening a lot";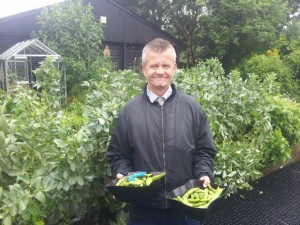 Fuji joined us one week to see what we were doing and enjoyed watering the plants in the greenhouse;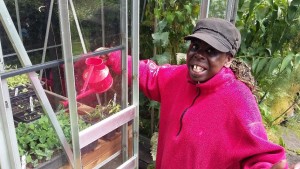 Gregory says "I like going out and working in the garden".  Some jobs always need doing and with all the rain we have had this job has come around more often than we would like!  Gregory cutting the grass;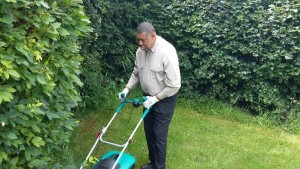 After the onions had been dug up and taken home, Anne-Marie prepared the ground for our runner beans;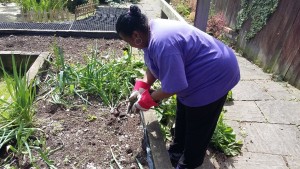 If you would like to find out more about Thrive and our partnership with the Naturescope centre visit http://www.thrive.org.uk .
Mark Earl – Manager Wandsworth Base