Fundraising and Donations
One Trust is a registered charity.  As a non profit organisation we are always looking for donations to invest into the provision of exceptional services.
One Trust is a member of the Fundraising Standards Board (FRSB).  The FRSB helps the public raise any concerns about fundraising, supports charities in being accountable for their fundraising, and works with the Institute of Fundraising to improve fundraising standards.  We are committed to best practice and acting on any concerns raised about our fundraising activities.

Donate >
A donation could help with....
Specialised equipment or events and outings for our groups.  Current fundraising projects include:
Outdoor sensory equipment for the (soon to be installed) sensory garden at Church Lane
The main hall refurbishment project at Tooting base
Garden regeneration at Battersea base, Wandsworth base and Church Lane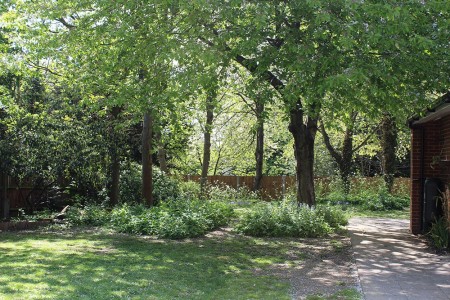 How To Donate
All donations are welcome and appreciated.  You can donate easily online by clicking the donate button on this page.  Alternatively, if you do not wish to make an online donation please contact us as we can arrange to receive your donation in any way convenient to you.
If you would like to fundraise on our behalf you can find us on justgiving.com.  You can set up your own fundraising page and share our story with your friends and family whose donations will come directly to us, sparing you the hassle of collecting them after your fundraising event.
Please contact us if you are interested in fundraising for One Trust.  We will gladly provide you with help and support or promotional materials to assist your efforts.
Donate